Summer Newsletter Published
07/25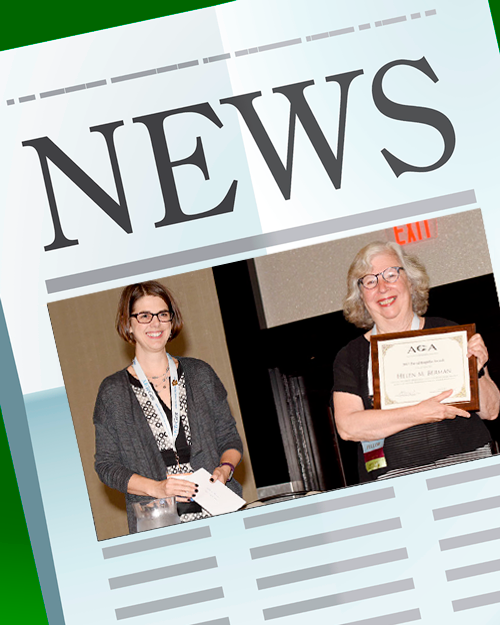 Sign up to receive electronic updates each quarter.
The Summer 2017 issue of the RCSB PDB Newsletter is now online.
This issue celebrates Helen Berman's ACA award, describes upcoming changes to the FTP archive, and shows how to access structural variations using PDBFlex data.
In the Education Corner, Molecule of the Month creator David Goodsell asks readers to Get Excited, Be Critical and describes his new book on Atomic Evidence: Seeing the Molecular Basis of Life.