wwPDB Events at IUCr (August 21-28)
08/19
Meet wwPDB members from around the globe at the 24th General Assembly and Congress of the International Union of Crystallography (IUCr, August 21-28, 2017) in Hyderabad.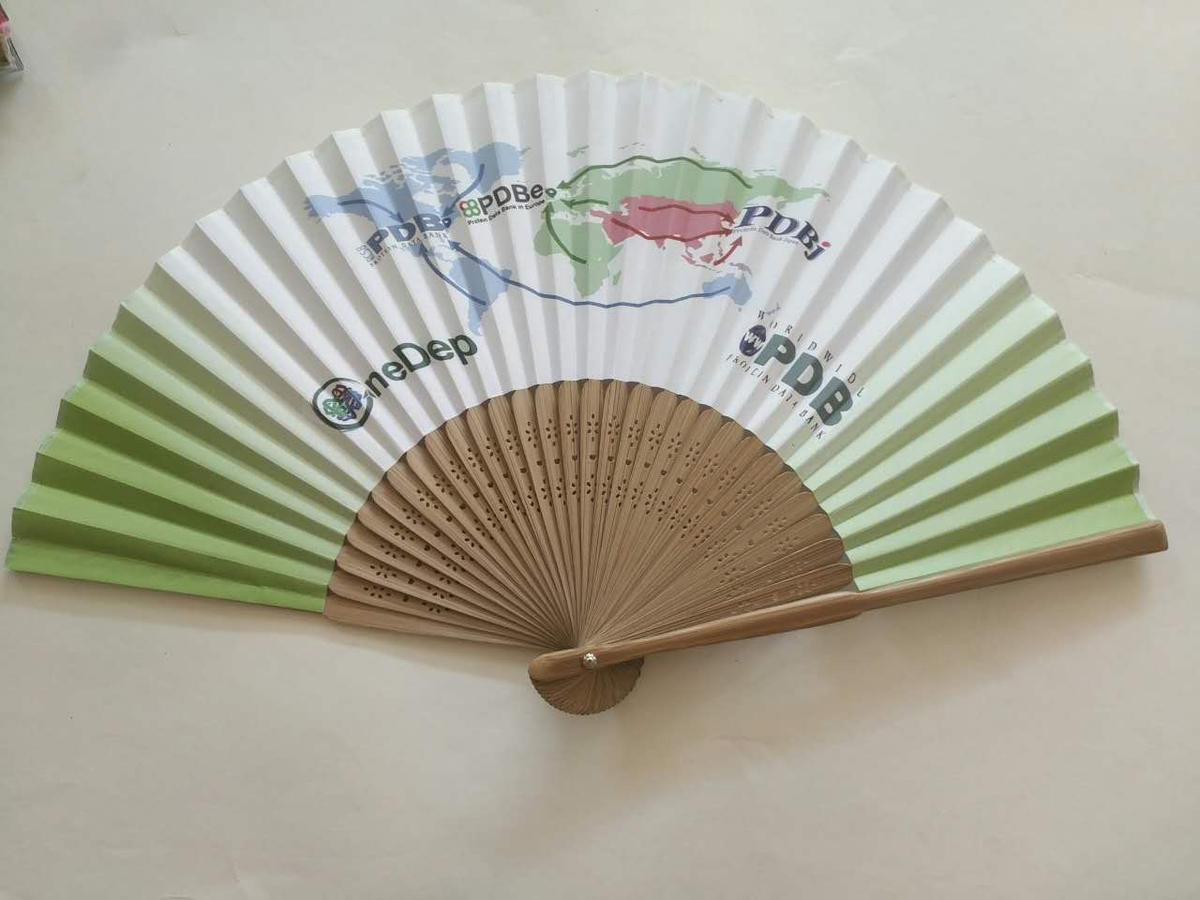 Come to exhibition stand 76 to receive a special fan celebrating the wwPDB OneDep system.
Other wwPDB events include:
Tuesday August 22
- Oral Presentation at 10:30am in Hall 4: Small-molecule ligand/drug representation and validation in the Protein Data Bank presented by Genji Kurisu (PDBj)
- Poster 914: OneDep: wwPDB System for Deposition, Biocuration, Validation of Macromolecular Structures presented by Aleksandras Gutmanas (PDBe)
Thursday August 24
- Microsymposia-044 in Hall MR 2.02: Structural databases as teaching tools - Part A macromolecules) chaired by Joel Sussman (Weizmann Institute) and Christine Zardecki (RCSB PDB)
10:30 Enlightening macromolecular structure-function relationship with Proteopedia Jaime Prilusky (Weizmann Institute)
11:00 Structural view of biology: Exploring new perspectives for deeper learning Shuchismita Dutta (RCSB PDB)
11:30 Disease to therapeutics via 3D structures: stories from viral world Urmila Kulkarni-Kale (University of Pune)
12:00 PDBe: Bringing structure to biology and beyond Sameer Velankar (PDBe)
12:30 SASBDB and DARA as biological solution scattering teaching tools by Alexey Kikhney (EMBL-Hamburg)
12:45 Play with 3D structure data of biomolecules by Hirofumi Suzuki (PDBj)
- Poster 824:
LiteMol: Web-based 3D visualization of macromolecular structure data
presented by Matthew Conroy (PDBe)
- Poster 1366:
PDB-101: Educational Portal for Molecular Explorations Through Biology and Medicine
presented by Christine Zardecki (RCSB PDB)
Friday August 25
- Poster 1315: Annotation of organic CoFactor molecules in PDB presented by Abhik Mukhopadhyay (PDBe)
Saturday August 26
- Poster 1396: RCSB PDB: Structural biology views for basic and applied research presented by John Westbrook (RCSB PDB)
- Poster 1430: BioSync: An Online Resource for X-ray Facilities Worldwide presented by Stephen K. Burley (RCSB PDB)
Sunday August 27
- Oral Presentation at 12:30pm in Hall MR 2.03-2.04: wwPDB OneDep Validation Services presented by John Westbrook (RCSB PDB)
- Oral Presentation at 16:30pm in Hall MR 2.02: PDBx/mmCIF: The Foundation for the wwPDB OneDep System presented by John Westbrook (RCSB PDB)
The wwPDB is also sponsoring a Poster Prize for students in the "structural biology" category.