Fall Newsletter Published
10/13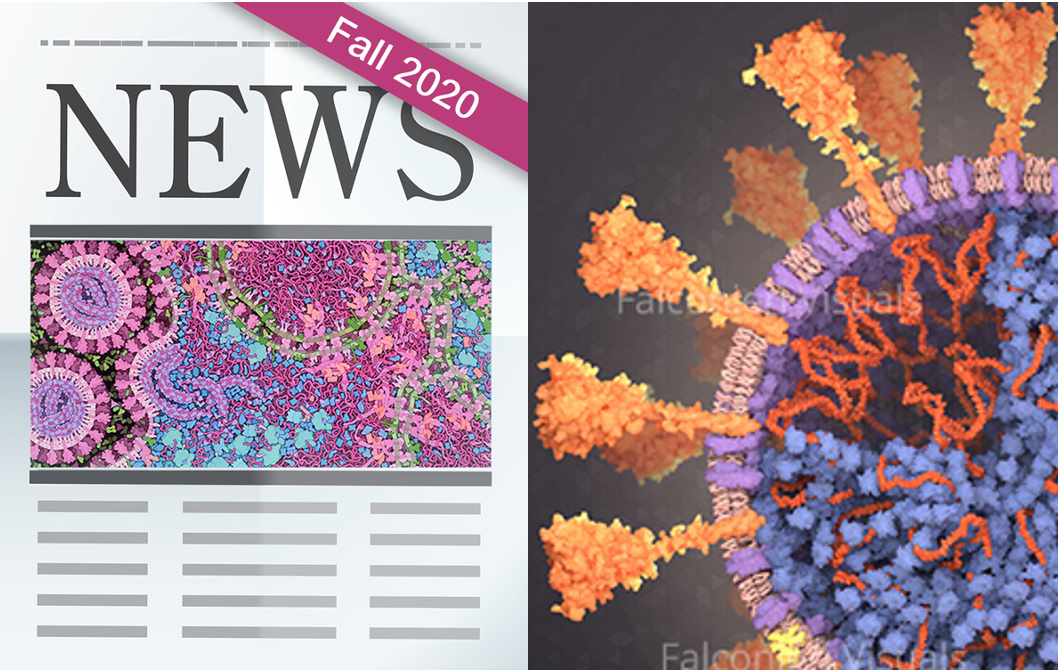 Sign up to receive electronic updates each quarter.
The Fall 2020 issue of the RCSB PDB Newsletter is now online.
This issue highlights new publications; updated validation reports; exploring sequence-structure relationships; from Boot Camp to Poster Prize; and more.
The Education Corner by medical illustrator Veronica Falconieri (Falconieri Visuals) describes Using PDB Structures to Visualize Science.